Carol Priest Entertainment
Carol Priest Entertainment has been turning ordinary into EXTRAORDINARY with great entertainment. Our personal attention to the smallest details guarantees you a first class production.
With one of the largest and most diverse talent networks in North America, we've explored the emerging, checked-in on the tried and true, and discovered the undiscovered, so that you don't have to worry about your entertainment choices.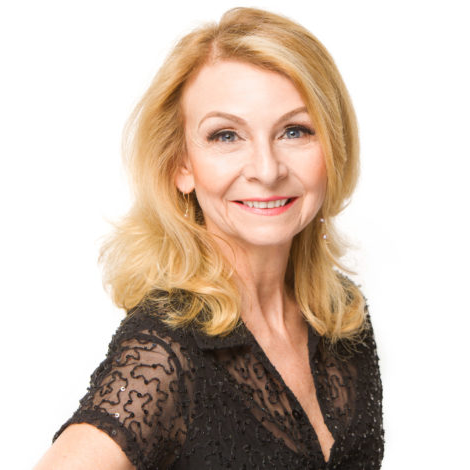 Carol Priest is an Entertainment Specialist with a flare for putting the wow into corporate and special events. As Founder and Creative Director of Carol Priest Entertainment (CPE), she has produced hundreds of bold and imaginative entertainments for companies across North America.
Most recently, Carol Priest was inducted into the Meetings & Incentive Travel Hall of Fame in 2017. Her company, CPE, in 2016, was honoured to be chosen as The Canadian Special Events Favourite Entertainment Company.
In 2011, her entertainment savvy was recognized in the book 'Reflections of a Successful Wall Flower' by North America's pre-eminent event producer Andrea Michaels. And in 2003, her special event work for Goldcorp Inc. was featured in Maclean's Magazine.
She has been the recipient of an Ontario Arts Council grant where she studied theatre production with Brian Sewell, who is now Executive Producer for Mirvish Productions. After this wonderful opportunity, she expanded her skill set and went on to manage the Specialty Entertainment Division of Noble Talent: working on Film, TV & Commercial projects.
In 1987, Carol joined Showmakers Inc., where she was mentored by Producer, Taras Shipowick.  She worked on prestigious events such as 'The Brazilian Ball', The Canadian premiere of 'The Phantom of the Opera', and 'The 100the anniversary of Maclean Hunter'.
Andrea Pestana
Talent Coordinator and Social Media Manager
Andrea has a passion for choosing the right kind of talent to meet our clients' event objectives. And that's one of the many things that makes her a perfect fit at CPE. As a graduate from the Ryerson School of Performance, her background in theatre arts has taught her to wear many different hats: stage manager, director, producer, negotiator, scheduler and budget-chief. Andrea is always looking for creative new ways to present entertainment and solve any problems. Currently, she is the recipient of an arts grant to produce a virtual reality dance performance for the Toronto Fringe Festival.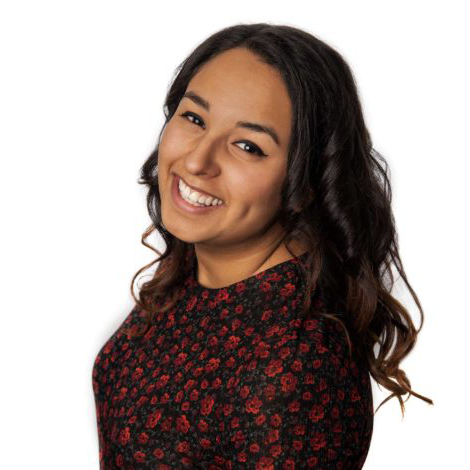 We're a proud member of : 


What We Do
Creating OMG moments when you want them; eliminating them when you don't.
Whether you need to celebrate a goal, thank a client, impress the partners, gather the troops, share the good news, unveil a new plan, launch a product or honour a winner, our entertainment strategies include:
Personalized creative proposals for entertainment and interactive activities

Accurate pricing and detailed technical rider requirements

Coordination of entertainment needs with your event team (venue, AV supplier, decor supplier)

Entertainment and production scheduling

Recommend event layout/floorplan

Provide on-site talent supervision

Negotiate terms and conditions in written contracts with artists

Flexible and appropriate corporate invoicing
Portfolio
With over 30 years experience & thousands of successful events behind us, we have the most extensive and diverse selection of performers at our fingertips. We're ready to put together your event portfolio!
Here's just a sample of some of our most popular entertainers. With over 1500 different live performers, we specialize in custom tailoring your event's entertainment for any occasion.   
Our portfolio of performers is coming soon!
Our Reputation Is Our Legacy
It's no coincidence that our clients have been returning to us for 3 decades. 
"Can't thank you enough for yet another highly successful event… The entertainment was just fabulous!… You have a wonderful talent for finding us just the right acts to enhance our event. It's been a pleasure working with you for so many years.'

On behalf of the REMAX organization I wanted to express our gratitude for your contribution to our growth and positioning as an industry leader. Our events have always been regarded as second to none, first class and leading edge and we could not have achieved this standing without your outstanding work with respect to always finding the very best entertainment. You have had our one hundred present trust in your ability to source and execute whatever we have requested. You have been on site early, stayed late and consistently set a new standard!  You are a part of the REMAX family and we are grateful for all you do.

"Carol was absolutely wonderful! Unfortunately, we were unable to move forward with booking any performers, however, she absolutely excelled in helping us to customize our event. She listened to our needs, developed an amazing proposal and was very easy to work with. My team really looks forward to working with Carol in the future!"

"I am honestly in awe of what you managed to accomplish… The sheer number of people we asked you to provide was a supreme challenge unto itself – that each one of them was fantastic at their assigned task, dressed perfectly to theme and on time for their calls was an amazing accomplishment. But even more stunning, was your skill in managing it all."

"Your performers completely made the opening day to this high profile event something really special. We received rave reviews from the delegates and staff. Thank you, as always, for going that extra mile."

" . . . Her priceless advice and endless ideas for entertainment possibilities constituted a most valuable key to the success of our event . . . A person of incredible creative talent and it was a pleasure to listen to her ideas and design suggestions."

"You again pulled off another amazing potpourri of entertainment for our Annual Convention. Every function turned out to be better than the previous one, and the delegates were in awe. Needless to say I got all the credit for this outstanding selection of talent."

" . . . Working with you on the details for the entertainment made me confident that everything was in order and under control in this area."

"Carol Priest Entertainment's contribution to the night celebration proved to be invaluable. The intense five-day program called for a fun evening, where the participants could celebrate their Business Simulation results . . . Your entertainers, from the clowns, caricaturists, balloon art, stilt walker, musician and midway game hosts were thoroughly enjoyed program after program . . . I hope to work with you in the future."

"Thank you once again for all the time and effort you put into making our 150th anniversary staff celebration such a success. Your attention to detail and knack for fitting the right entertainment to our needs made for another successful event. I love your creative ideas."

"I would not hesitate to work with you for other events and will be in touch next time there is an opportunity. Not only will I be in touch for other entertainers, I will be in touch with you as well since you too were fantastic to work with. I totally understand why you were the winner of a 2016 CSE award!"